AmbiEscents Fall Wax Melt Reviews 2019
August 12, 2019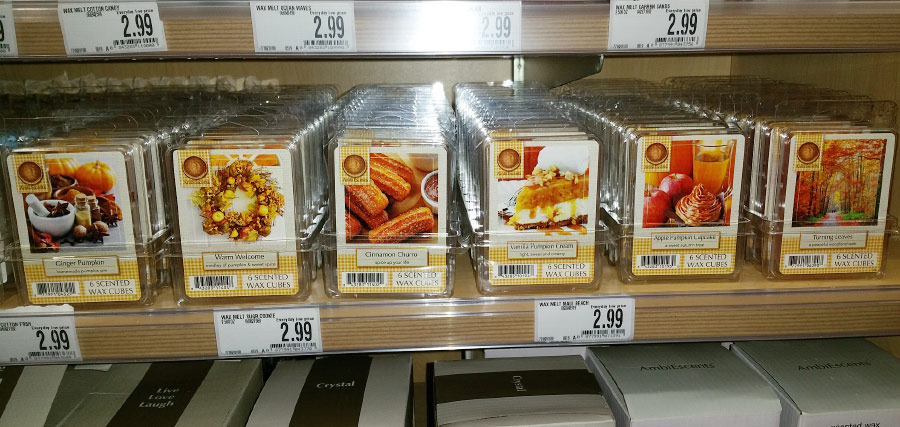 The Fall 2019 AmbiEscents wax melts from Bed Bath & Beyond are dupes from Fall 2018. This year's scents are Apple Pumpkin Cupcake, Cinnamon Churro, Ginger Pumpkin, Turning Leaves, Vanilla Pumpkin Cream, and Warm Welcome.
Last year's scents also included Apple Cider Donut and Spiced Pumpkin Swirl, both of which did not return this year. This year's scents include two "new" scents, Cinnamon Churro and Warm Welcome. Cinnamon Churro is a sweet cinnamony bakery scent, and Warm Welcome smells like pumpkin pie with a salty, buttery crust (typical cinnamony bakery and pumpkiny scents which are probably dupes of older ScentSationals or Better Homes & Gardens scents).
Go to the my AmbiEscents Fall 2018 wax melt reviews page to see reviews of Apple Pumpkin Cupcake, Ginger Pumpkin, Turning Leaves, and Vanilla Pumpkin Cream.