Enviroscent Bursts Review
April 1, 2017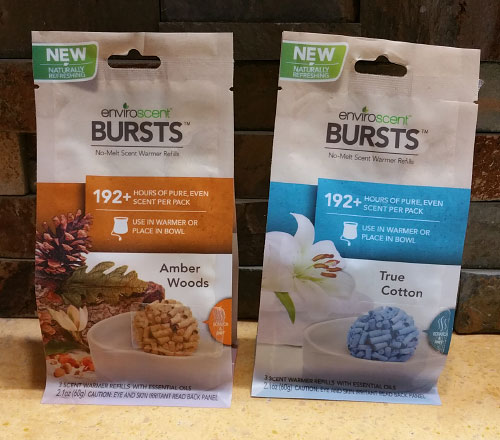 This is a review of Enviroscent Bursts paper scent bursts, which I found at Walmart. I like the concept of these scent bursts. No hot wax, no mess, no cleanup, and even better than the Better Homes & Gardens Paper Scent Bursts, since they're in a tight ball format so there's nothing to spill. When you warm these, they stay in a ball format instead of falling apart. Each package has 3 balls and you can use 1, 2 or 3 in the warmer depending on how strong you want the scent to be.
Like the Better Homes & Gardens Paper Scent Bursts (which are actually made by EnviroScent!) these can also be used as potpourri (without a wax warmer) and even used in your car! When the inside of the car gets warm, and especially when the sun hits the sphere, the scent is super strong! The spheres do have one slightly flat end so that it will stay in place, but as you're driving it will still roll around.
These Enviroscent Bursts performed well but they don't have a great shelf life. After a few months in the bag, True Cotton, which had been a phenomenal thrower and lasted for days, had lost most of its scent.
If you want to read more about paper scent bursts in general, read my review of the Better Homes & Gardens Paper Scent Bursts.
These can be found at Walmart and also the Enviroscent website (where they have other scents as well).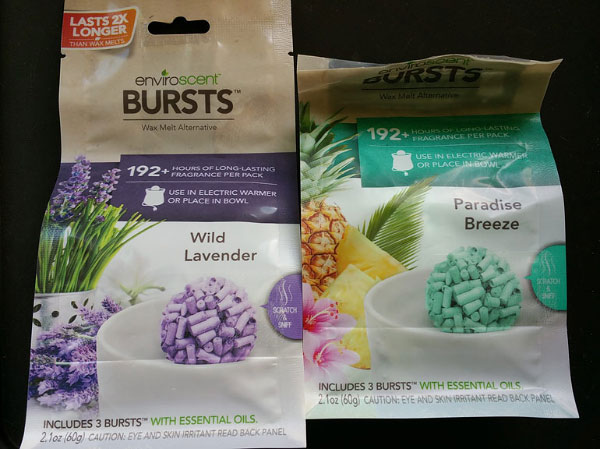 Two additional scents I found later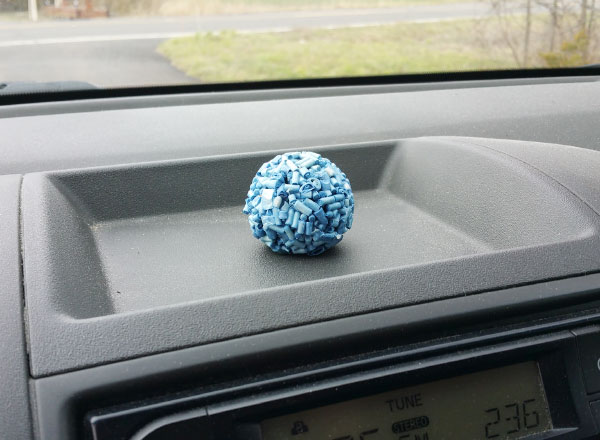 They work well in the car!
Paradise Breeze
True Cotton
A nice laundry scent, this one was crazy strong on cold sniff, and within 3 minutes of putting just one sphere in the warmer, the whole room smelled great. I got 5 days of strong scent out of one ball! Other people have tried this one and said they got zero scent though. So I suspect that's because of the poor shelf life. I might have just been lucky enough to find one that hadn't been sitting on the shelf for too long.